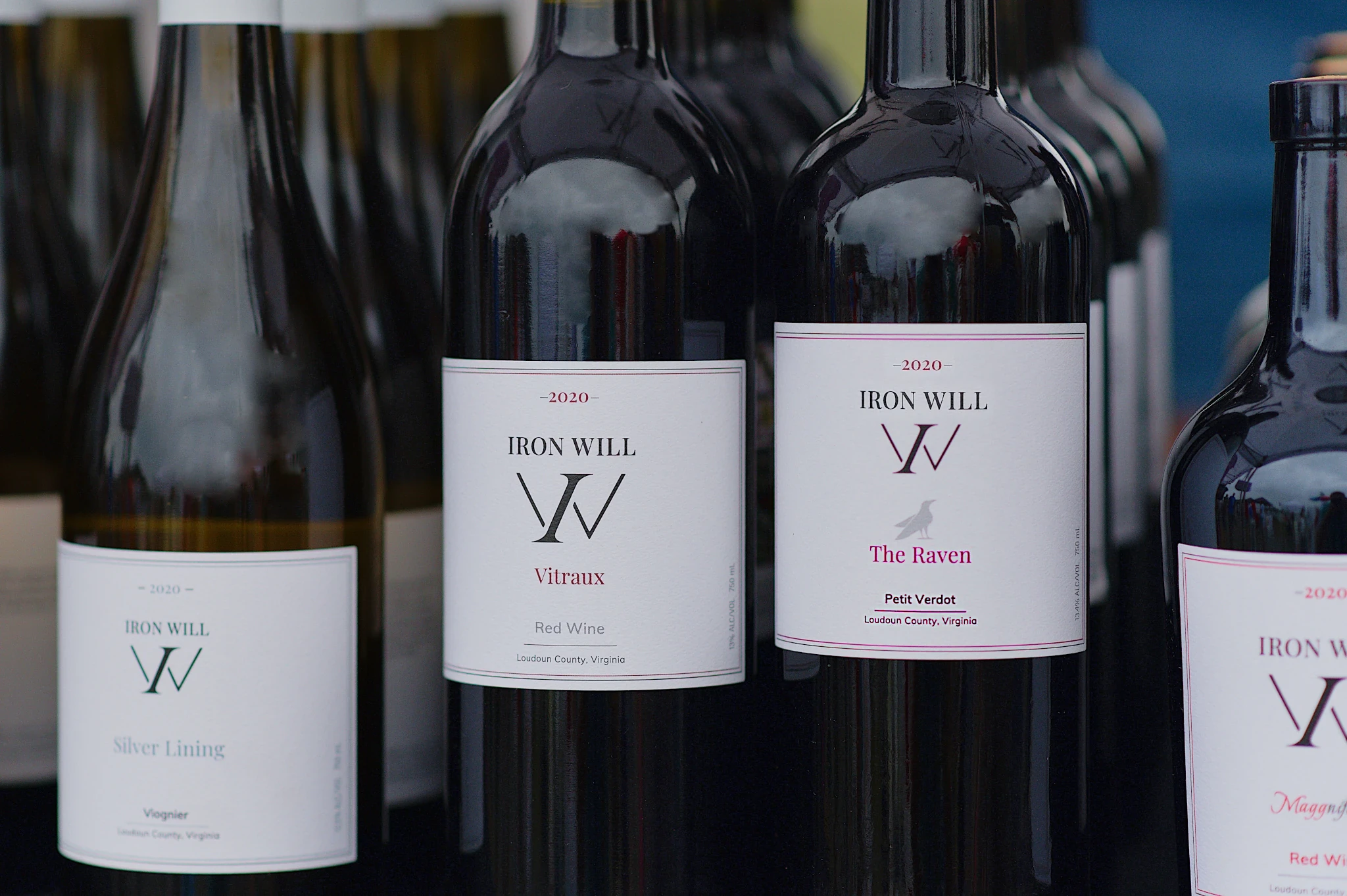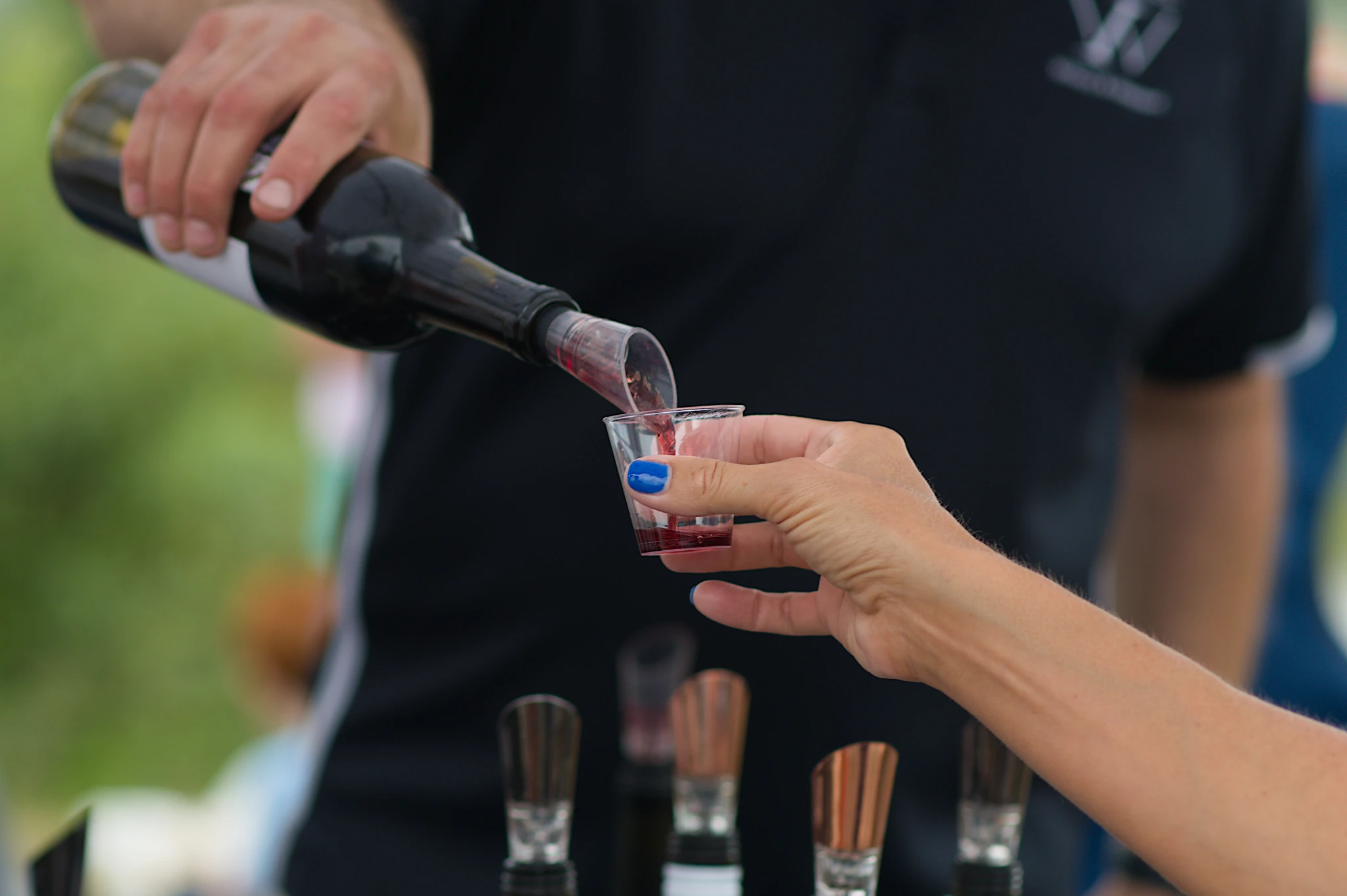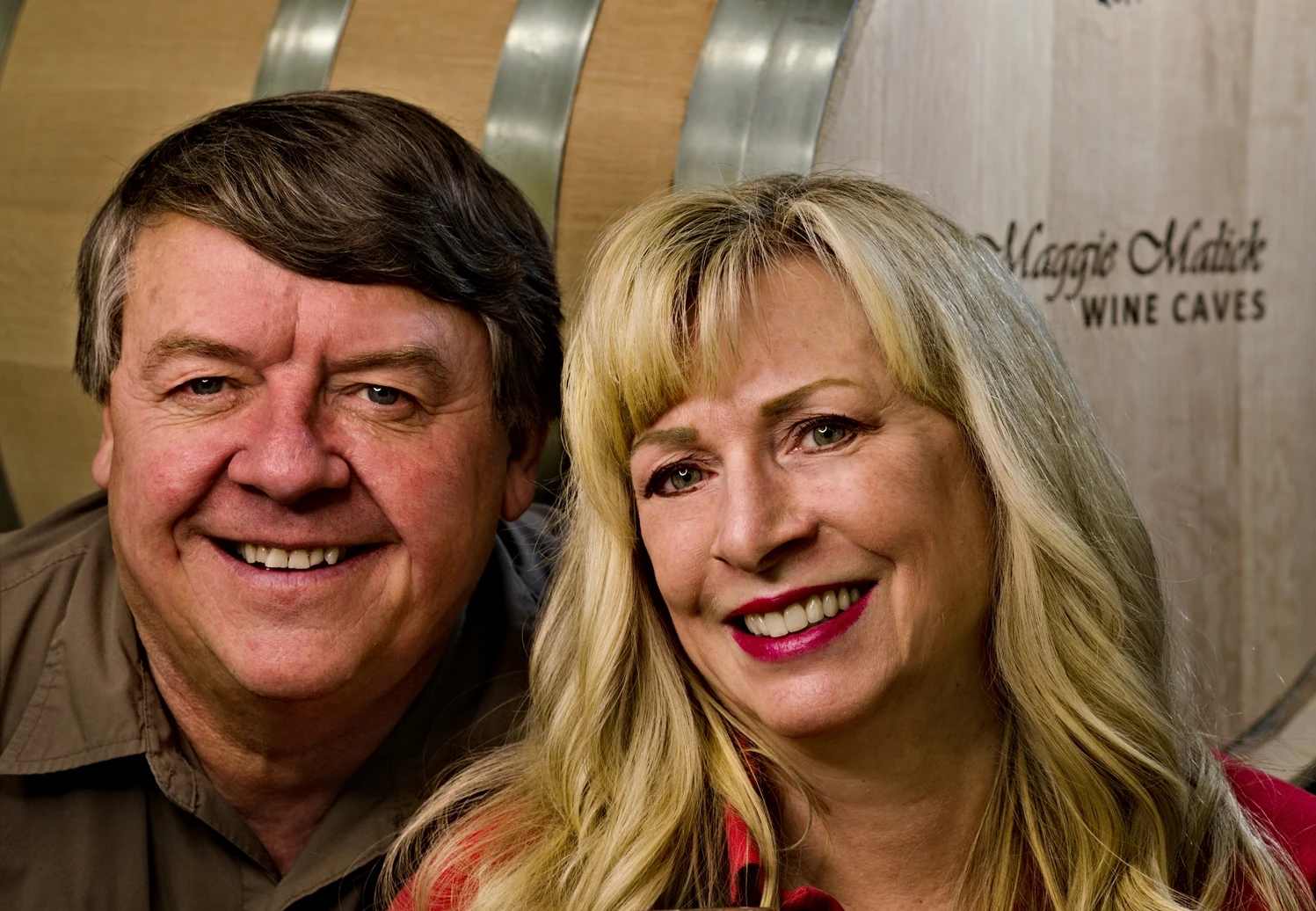 Farmers Market Tent
Free Tastings at Farmer's Markets
Mark&Maggie
We carry Maggie Malick Brand Wines
Selections
Iron Will Winery offers a pleasing array of fine wines, including guest wines from the renowned Maggie Malick Wine Caves.  Offerings include over a dozen varietals, and many are award-winners.
Buying Our Wines
You may order wines to be delivered or for pickup.  We also regularly appear at farmer's markets. There, we sell bottles, cases and offer free tastings.
Iron Will Wines
Iron Will Winery wines are estate grown and made by us here in Northern Virginia.
Vitraux – Red blend
Maggnificent  Port-style
Jake's BlendViogier/Petit Manseng
The Arrival – Cabernet Franc
The Raven – Petit Verdot
Primera Edicion – Petit Manseng
Viognier
Silver Lining – Viognier
Maggie Malick Brand
Mark and Maggie Malick retired, but we are selling the wines they produced. Their boutique winery featured estate-produced, award-winning wines.
In 2019 Mark Malick was presented the Loudoun County Wine Grower of the Year Award. In 2022, Maggie wone Wine  Maker of the Year.
They made wines from  vitis vinifera, which are renowned in the industry for making the best wines.  They made reds, whites, and dessert wines.
Cabernet Sauvignon
Cabernet Franc
Merlot
Petit Verdot
Tannat
Garnacha Tinta
Syrah
Mourvèdre
Malbec
Tempranillo
Viognier
Chardonnay
Albariño
Sauvignon Blanc
Petit Manseng